Group GAP Reports show the difference in progress between two groups (therefore, two groups that have done the same test are required).
To create a Group GAP report:
Once you are logged in your account, click on Partner Portal.
Click on Reports.
Click on Group GAP report.
The main screen is shown: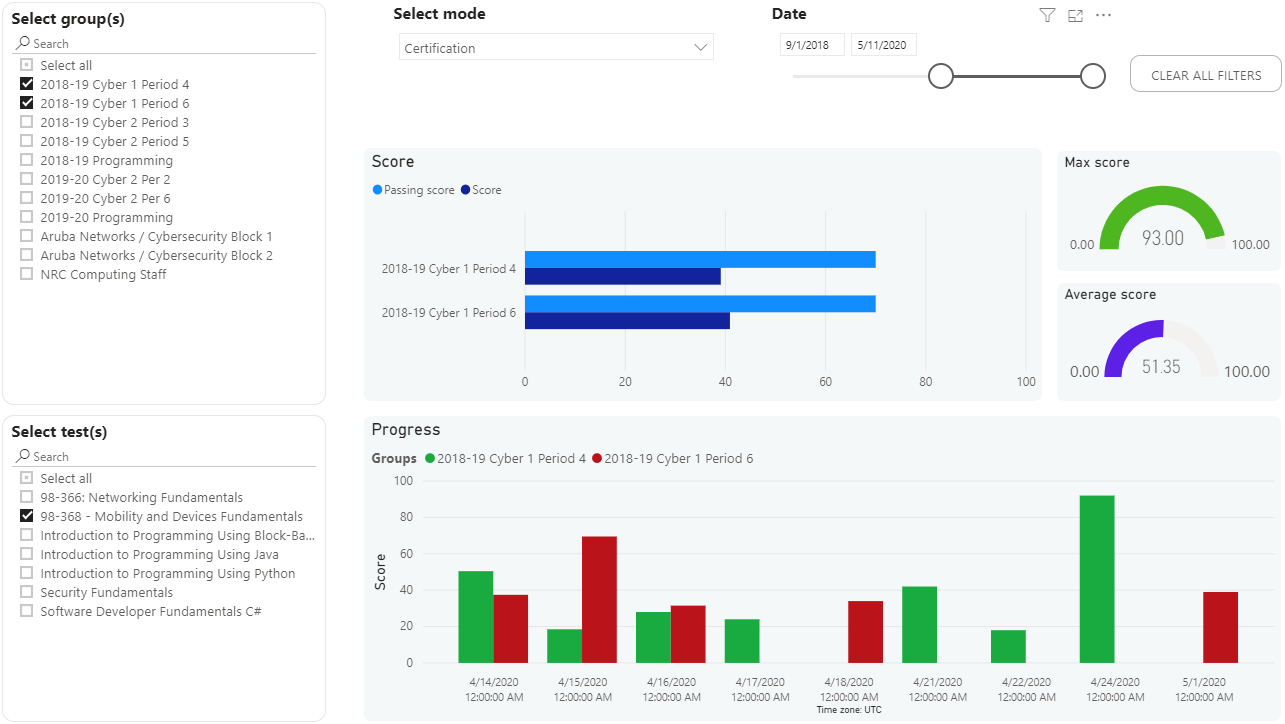 In the left panel, you can filter by group(s), or by test(s).
In the top panel, you can filter by mode, or by date.
In the right bottom, you can see the results.
Note. Click on CLEAR ALL FILTERS to reset all filters.
---
What would you like to do next?