Via Partner Portal, you can impersonate the partner (his user, role and permissions to gain access to all the info) in charge of a child organization and work as if you were him. To do so:
Video
Steps
Once you are logged in your account, click on Partner Portal.
On the left menu, click on Impersonator.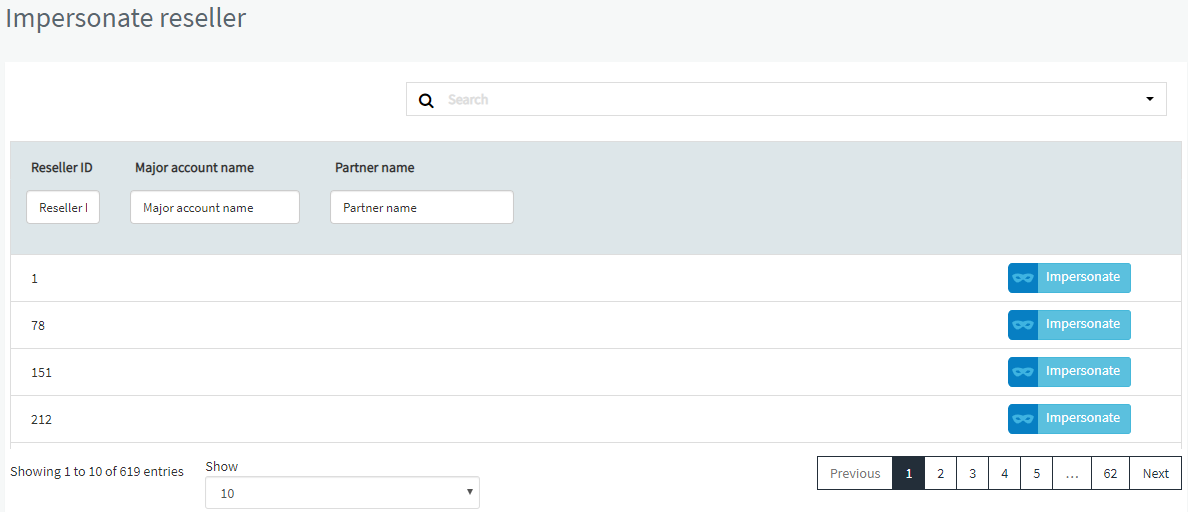 Search for the child organization:
Search bar:
Click on the search bar.
Check the Status or type the partner name.
Click Search.
Quick search bar:
Type the Reseller ID, the Major account name, or the Partner name.
Press the INTRO.
Manually:
At the bottom of the page, click on the page' number.
Look for the Partner name.
Click on the Impersonate button.
---
What would you like to do next?