Your grades will be tracked in the course grade book under the Administration section. This grade report shows the scores for each module and assignment that has been completed throughout the course.
To track your grades:
Video
Steps
Launch your course (review the How to launch a MOS Elearning course).
Click on Settings.
Click on Grades.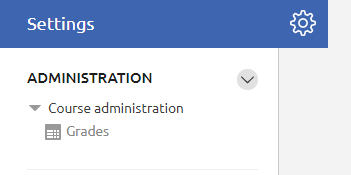 In the front page, you can check your grades:

---
What would you like to do next?