Please, review first the articles How to launch a MOS Elearning course and How to use a MOS Elearning course.
All courses have the same framework. This guide uses 77.727 | Excel 2016 for illustration purposes.
To do the Knowledge-based practice:
Video
Steps
Click on the Module title.
Click on STEP 2. LEARN & PRACTICE & CREATE.
Click on Knowledge-based practice.
Make sure you read and understand the information in the Test Information and Interface tutorial screens.
Click on Next until you reach the last page.
Click on Begin Test.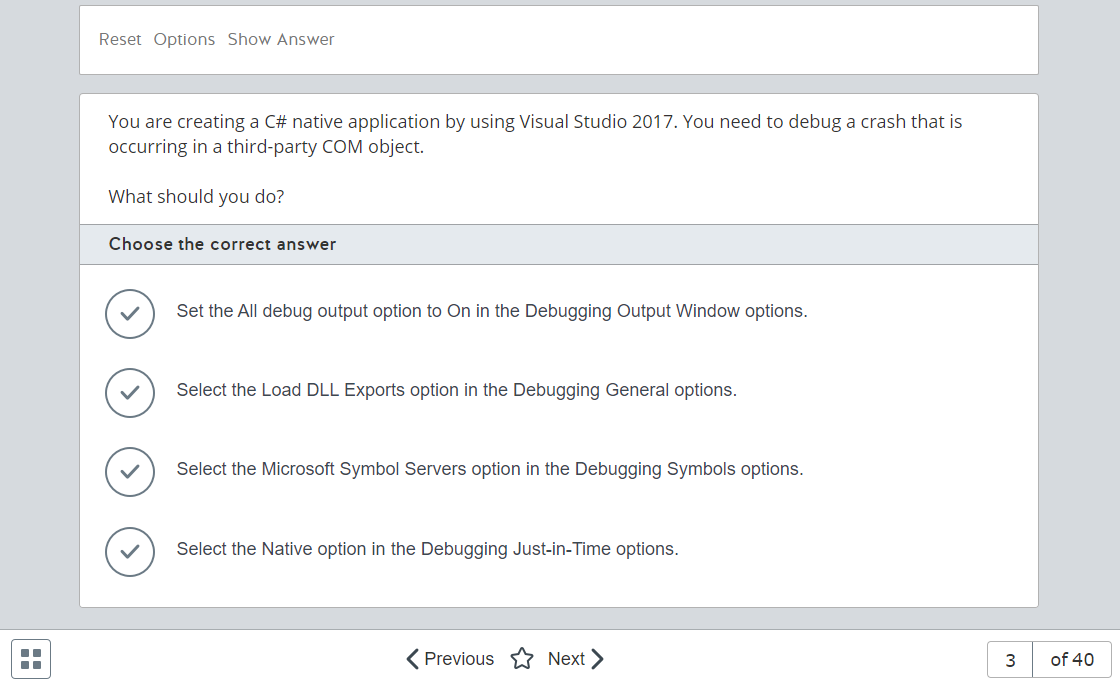 Note. Click on Show answer if you need to see the correct options.
To answer the questions, click to select your answer or follow the instructions provided with the advanced item types, and click Next.
Click on Next until you reach the last question.
Click on Finish Test.
The Test Score Report will be displayed.
---
What would you like to do next?