Please, review first the articles How to launch a MOS Elearning course and How to use a MOS Elearning course.
All courses have the same framework. This guide uses 77.727 | Excel 2016 for illustration purposes.
To access and study the theoretical content:
Video
Steps
Click on the Module title.
Click on STEP 2. LEARN & PRACTICE & CREATE.
Click on the theoretical content section.
Read or view the content in this section.
Note: To navigate through the Module, click on a topic in the index.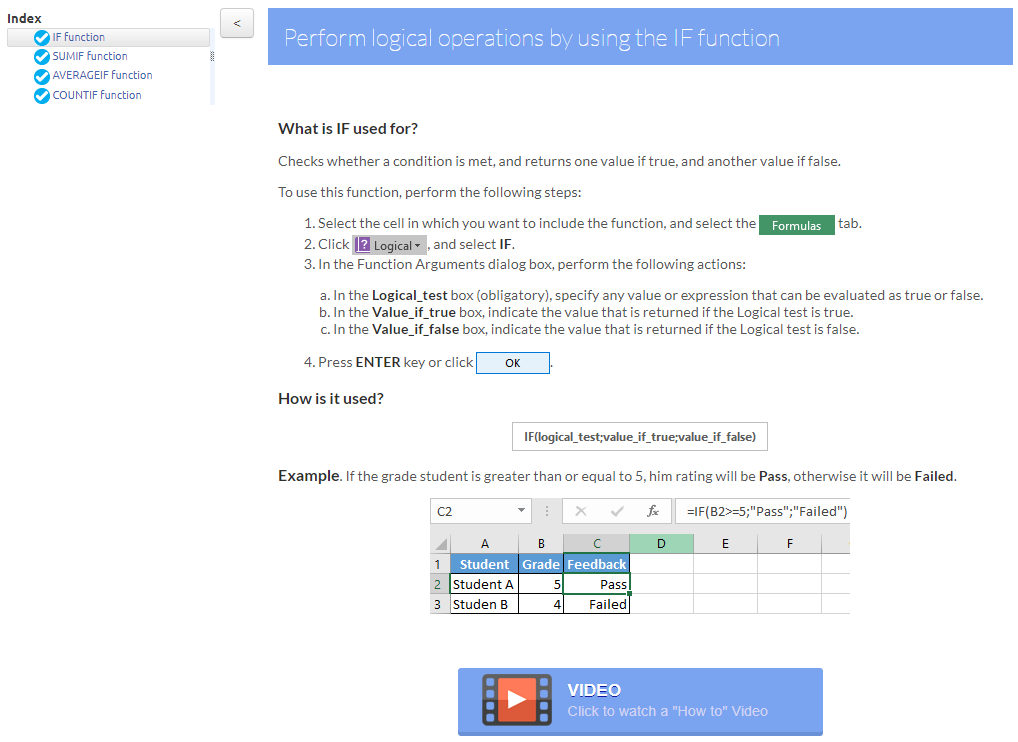 Note. A lot of items may have a video to provide further explanation. To view the video, click on the Play button.
Click on Exit activity to return to the main page of the course.
---
What would you like to do next?