In case of having several licenses and choosing the wrong license, licenses can be changed easily:
Video
Steps
Once you are logged in your account, click on Partner Portal.
On the left menu, click on Catalog.
The active licenses are shown.
Note. You can see the expiration date of a license in the left top corner of the license box.
Search for the license to use and click on SELECT.
Click on CHANGE LICENSE.
Select another license, clicking on SELECT.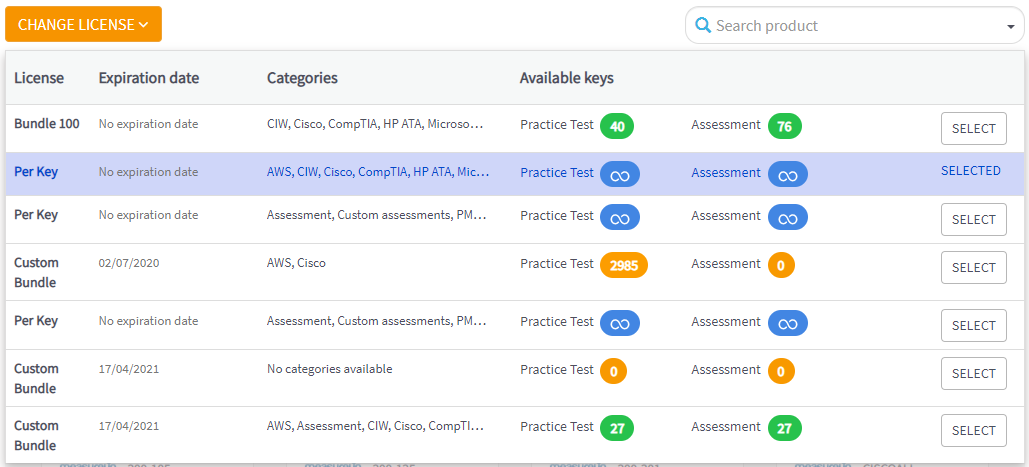 ---
What would you like to do next?
Do you want to request a new license? Click here for more info.
Do you want to order keys? Click here for more info.