From the Learning Locker dashboard, you can manage your Test Score Reports.
Video
Steps
Let´s take a look at how to view a Test Score Report in your Learning Locker:
Access your Learning Locker.
Click on the HISTORY button.
Note. The reports are grouped by-products, and the test attempts are sorted by most recent.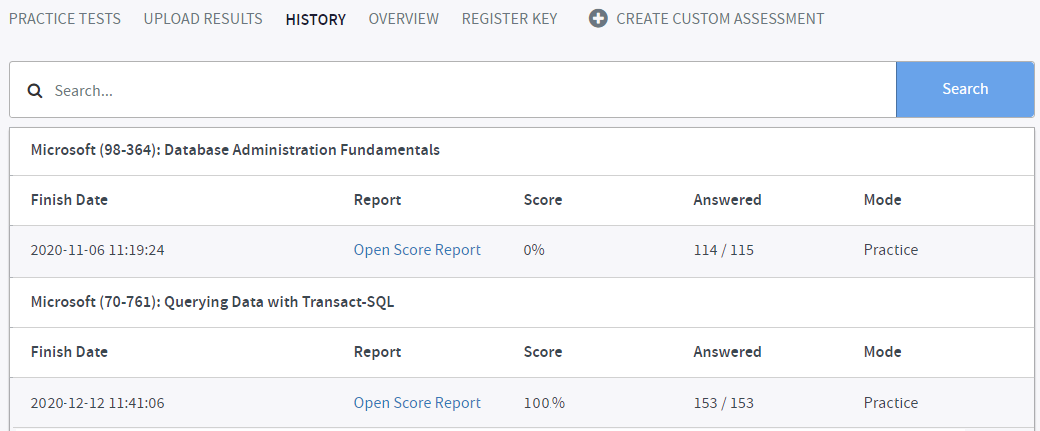 Each report contains the following information:
Date and time of the attempt.
Open Score Report.
Score.
Number of questions answered/number of questions unanswered.
Mode of the test: Certification, Practice, or Custom.
Look for your test and your attempts (you can search the reports by using the search toolbar at the top).
Click on Open Score Report.
---
What would you like to do next?