In your Learning Locker, you can access demo tests for free. Each demo is a short version of the complete practice test, and it allows you to see the features and functionality of the test before you make your purchase.
If you want to try out a Demo here's how:
Video
Steps
Log in to your Learning Locker.
Click on Open Demo Test List.
Select the vendor.
Click on Launch.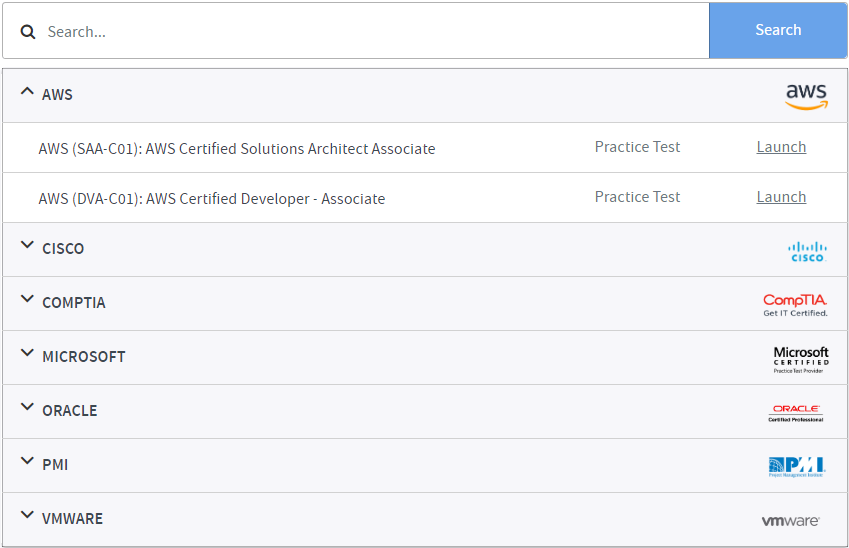 The test demo is then launched. This demo works in the same way as a complete practice test, but with only five questions. Please, review the How to use an online practice test article.
---
What would you like to do next?