Assessment is a tool that is used to evaluate, measure, and document the academic readiness, learning progress, skill acquisition and educational needs of your students.
It is the best way to check if a student is ready to take a certification exam.
To use take an Assessment:
Access to the Learning Locker by clicking on Tools > Learning Locker.
Click on REGISTER KEY.
Read and accept the License Agreement.
In the Insert Product key box, introduce your assessment key exactly as provided.
Click on Register.
Return to the PRACTICE TEST tab.
Click on the Assessment icon.
Click on Begin Test.
The Assessment will then launch.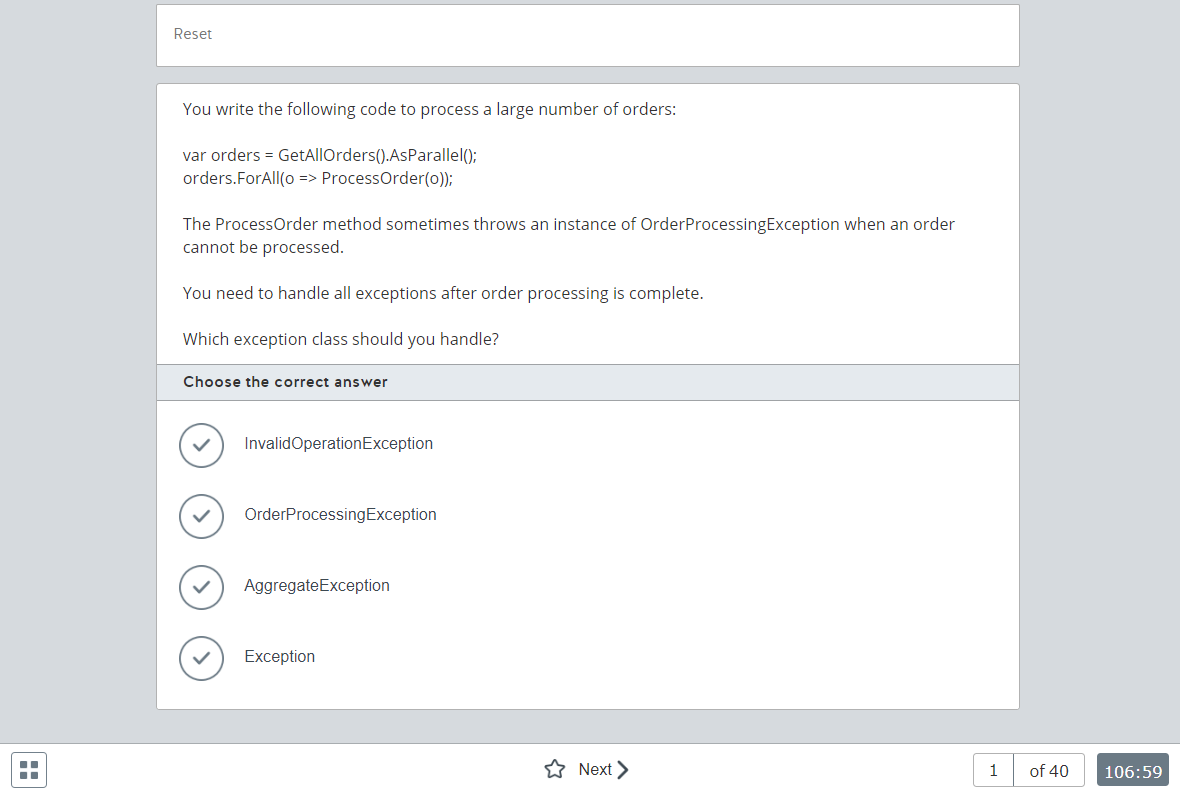 Let's take a closer look at the test's controls and features.
Top toolbar
Reset. The current question will reset to its original state.
Question field
The question is shown in this field. It depends on the question type.
Bottom toolbar
Navigate between questions and access the test menu. On the left, you can see the timer.
When you answer the last question, click on Finish test.
---
What would you like to do next?
Do you want to launch an Assessment? Click here for more info.
Do you want to see the score report? Click here for more info.
Do you want to see the Assessment information? Click here for more info.