The Media Library stores all files that can be added to a question, such as images (Exhibit) or answers (base image and answers). Images are automatically stored and thus they can be used in several questions.
Video
Steps
By clicking the Media Library option in the left menu of the main screen, the following appears: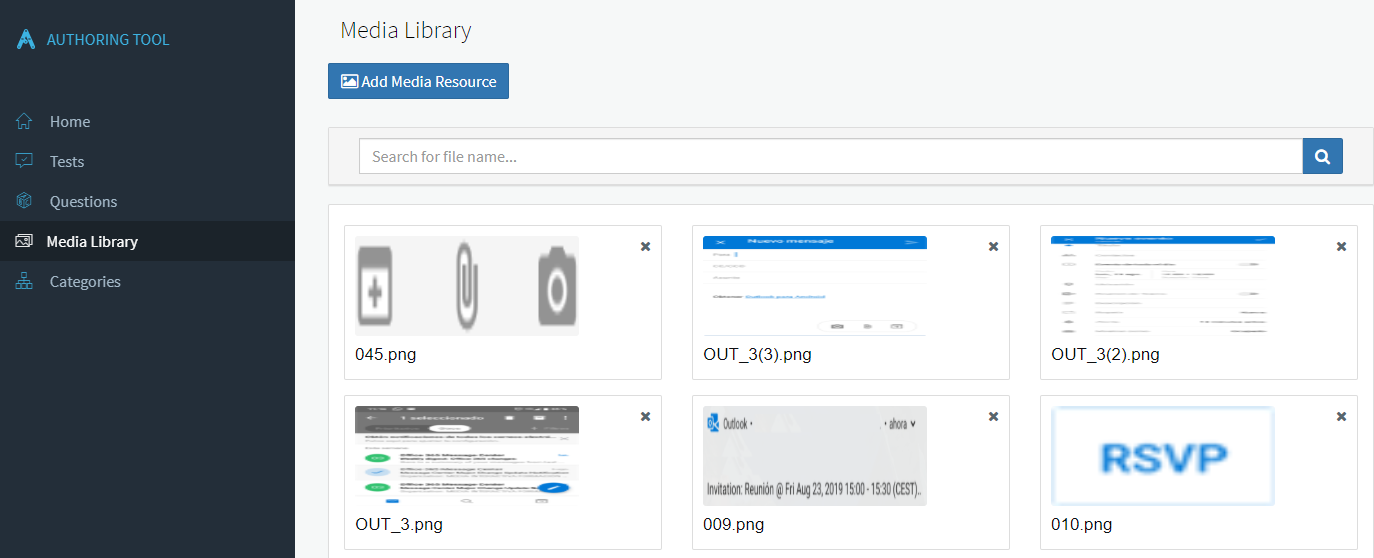 All files which you have previously loaded appear. The name you have assigned to them and the type of file appears.
To add new files and use them later to create or edit questions:
Click on Add Media Resource.
You can either drag and drop them or you can click to load them from a computer path.
To search files by their name:
Click on the Search bar.
Type the file name.
Press INTRO or click on Search.
To delete a file permanently:
Search the file.
Click on X.

Note: You cannot delete those images that are already being used in a question. When you try to do it, a message will appear indicating in which question is the image being used.
---
What would you like to do next?
Do you want to create a test? Click here for more info.
Do you want to create a category? Click here for more info.
Do you want to create a question? Click here for more info.