Home is the page displayed by default when clicking on the Partner Portal application. To do so:
Once you are logged in your account, click on Partner Portal.
There, you can see the option Home
This page shows several widgets that display updated information about the application. In the top of the page you can see four direct accesses:

Click on Orders to see your recent orders.
Click on Support to send an email to the support team.
Click on FAQs to read the FAQ section.
Click on Live Chat to send a message to the support team.
Available Keys
Find information about your licenses.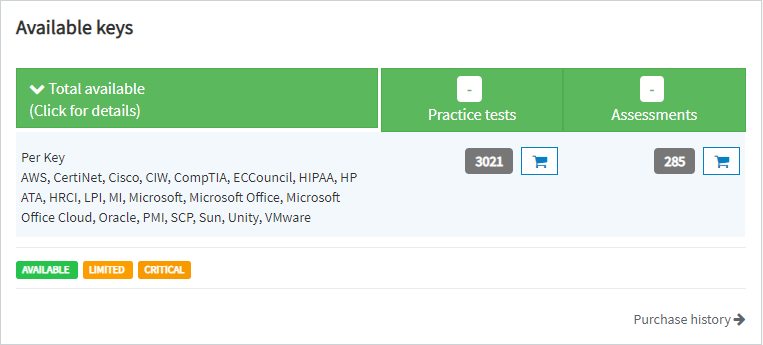 Click on Practice tests or Assessments to access the Catalog.
Click on Purchase history to access the Purchase history section.
Partner Newsletter
Subscribe to the newsletter an know important news, updates,…

Note. This option will only be displayed if your organization has selected this service.
News
See the last news about Pedagoo.

Click on See more articles to access to the What's new section.
Keys by months
See the keys created and used by months.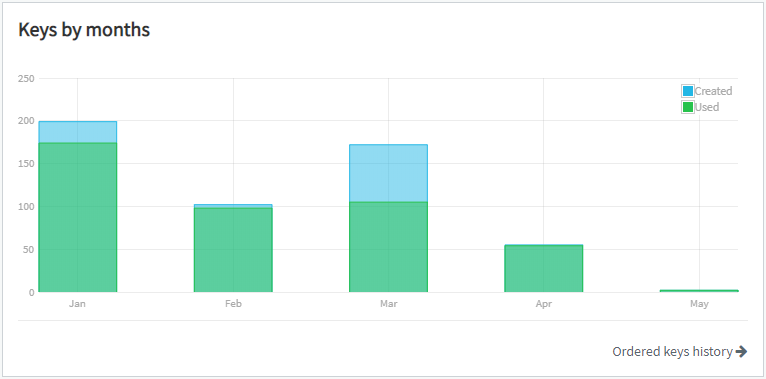 Click on Ordered keys history to access to the Ordered keys history section.
Tests results (Certification Mode)
See information about the results of the tests. Find the average score, the average passed tests, the average attempts, and the top tests.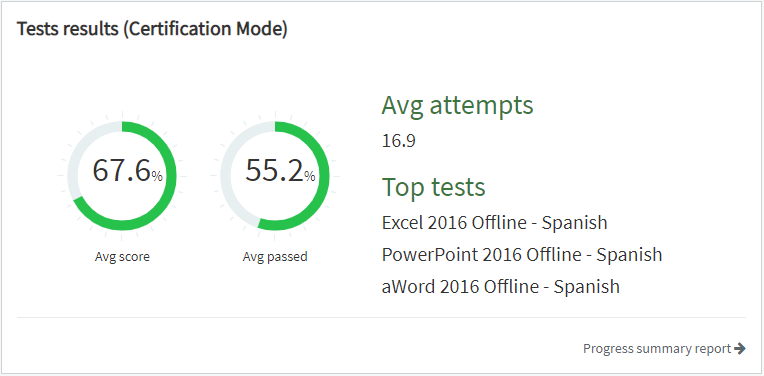 Click on Progress summary report to access the Custom reports section.
---
What would you like to do next?